Chicken Butterflied Garlic & Chilli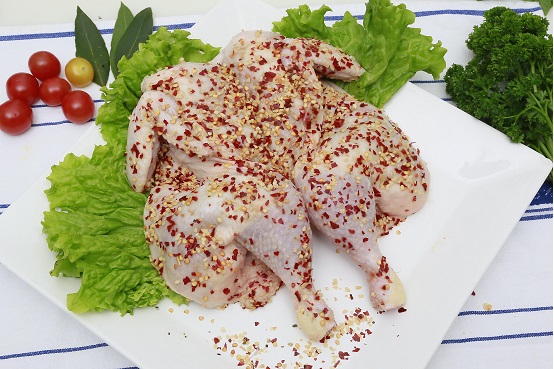 Product Info:
Our butterflied Chickens are fresh produce, prepared instore with flavours or marinades, then vacuum sealed to hence the flavours for your convenience.
COOKING HINTS: Butterflied chickens are great for the BBQ, Weber or the oven. Allow between 45 - 60 minutes, chicken meat is cooked when the chicken is no longer pink at the bone and the juices run clear.
Spices (Chilli Flakes), Granulated Garlic