Pork Belly Whole B/less Mvp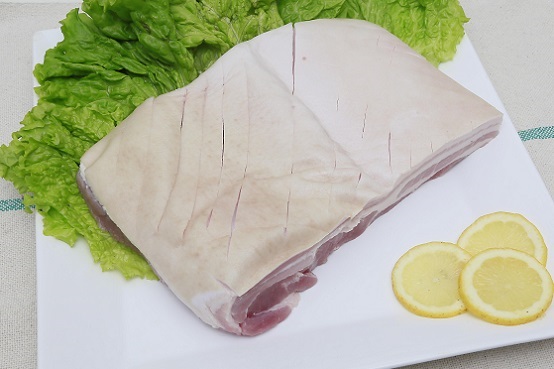 Product Info:
Pork Belly Whole is approximately 3 to 3.5kg. If required the pork belly can be cut to size by our qualified butchers. When kept in your refrigerator they have 3 days shelf life. Our pork is Australian Pork.
COOKING HINTS: Cooking a Full Whole Pork Belly is so easy, heat the oven to 220c. Preheat oven for 30 minutes. Pour boiling water over the skin of the pork roast. Rub with olive oil and sub in slat flakes, place pork onto an oven tray and place in the oven for 30 minutes. Then reduce heat to 120c and roast for another two hours. Cooking time may need to be changed depending on the quantity pruchased.