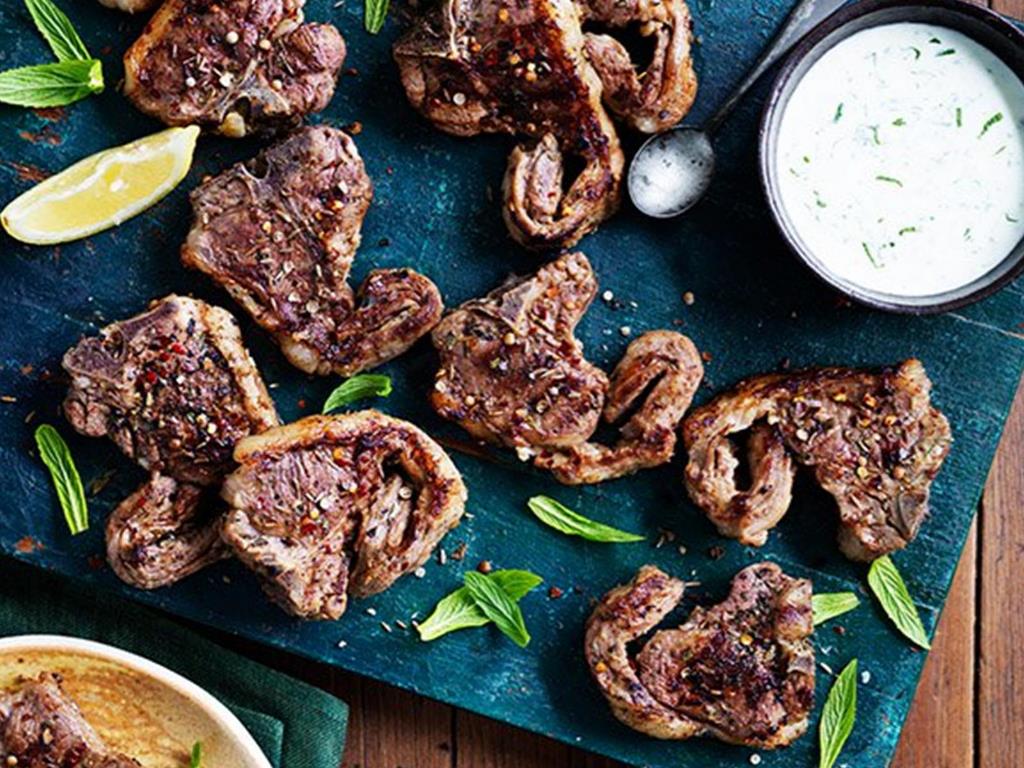 Lemon & Garlic Lamb Chops with Minty Feta Dip
Simple to prepare - delicious to taste!
Ingredients
12000g Lamb Mid Loin Chop
2 tbs olive oil
1/2 tsp dried mint
1/2 tsp dried oregano
1/2 tsp coarsely crushed coriander seeds
1/2 tsp coarsely crushed cumin seeds
1/2 tsp dried chilli flakes
2 cloves garlic, finely chopped
finely grated rind and juice of 1 lemon
Serve with lemon wedges and fresh mint leaves.
MINTY FETA DIP
3/4 cup natural yoghurt
80 gms Greek feta coarsely crumbled
1/3 cup fresh mint coarsely chopped
1 garlic clove, coarsely chopped
juice of 1 lemon
Serves: 4
Cooks in: 5 mins Prep time: 15 mins
Difficulty: Easy
Method
Combine lamb chops, 2 tbs olive oil, dried herbs, spices, garlic, rind and juice in a bowl, season to taste with salt and freshly ground pepper and mix well to combine.  Cover and refrigerate to marinate for a few hours.
For minty feta dip, process ingredients in a small food processor until smooth, season to taste with salt and pepper and refrigerate until required.
Drain lamb chops from marinade. Preheat a char-grill pan over medium-high heat and cook lamb chops, turning occasionally, until browned and cooked to your liking (4-5 minutes for medium).  Transfer to a plate.  Cover loosely with foil and rest for a couple of minutes.
Serve scattered with fresh mint and with lemon wedges to squeeze over, together with minty feta dip.