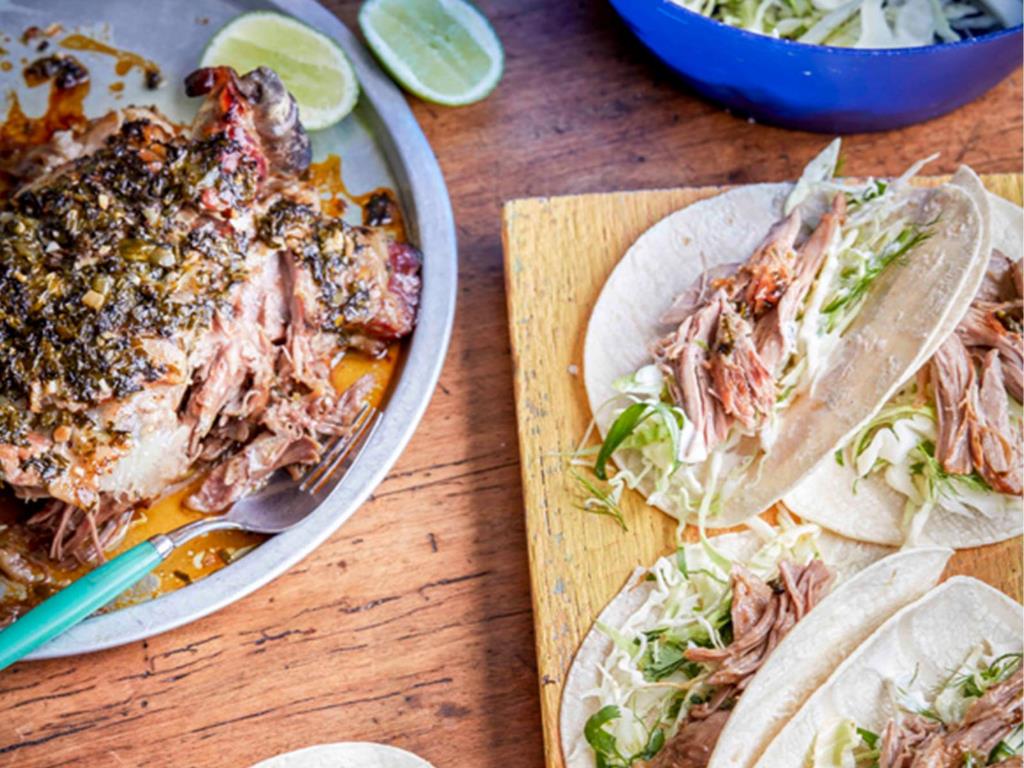 Jalapeno, Lime & Honey Lamb Shoulder Tacos
Get the crowd together for a taco party with this melt in your mouth lamb recipe.
Ingredients
1400g Lamb Forequarter Roast
1 tbs olive oil
2 cloves garlic, finely chopped
1 jalapenos seeded, finely chopped
zest and juice of 2 limes
2 tbs honey
1/2 bunch coriander leaves and stems, finley chopped
2/3 cup vegetable stock
1 large fennel bulb, trimmed cored, thinly sliced, fronds reserved
1/2 green cabbage, finely shredded
soft tacos
lemon edges
coriander leaves
garlic aioli
Serves: 6
Cooks in: 180 mins Prep time: 15 min
Difficulty: Easy
Method
Preheat oven to 180oC (160o fan-forced).
In a medium bowl combine olive oil, garlic, jalapenos, half the lime zest and juice, honey and coriander, season.  Make small incisions in the lamb with a sharp knife, pour over marinade and rub to coat.  Place lamb in a large roasting pan, pour stock around base and cover tightly with foil.
Cook in oven for 2 1/2 to 3 hours, or until meat is tender and falling off bone.  Set aside to rest for 20 minutes.  Shred lamb with 2 forks.  Drizzle with any pan juices, drained of fat.
Meanwhile place fennel, fronds, cabbage, onions, remaining lime zest and juice and extra coriander in a large bowl.  Season and toss to coat.
Serve on tacos with coleslaw aioli and lime wedges.