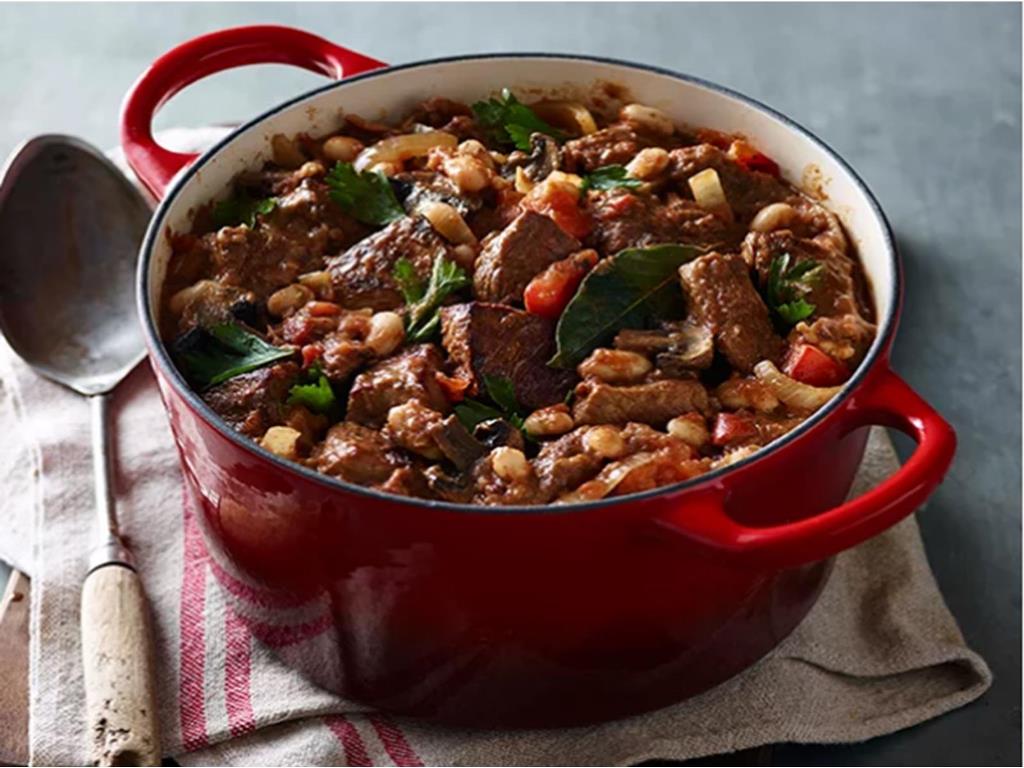 Italian Casserole with Cannellini Beans
A hearty meal to enjoy as the cooler day close in. Serve with fresh crusty bread to soak all the tasty juices, or a creamy potato mash. This meal will not disappoint!
Ingredients
1000g Gravy Beef
3 tbs olive oil
2 brown onions, sliced
5 garlic cloves, crushed
2 tbs flour
1 cup red wine
750gm fresh ripe tomatoes, diced or canned
2 bay leaves
1/2 cup fresh oregano
500gm mushrooms, sliced
1 cup parsley chopped
800gm tinned cannellini beans
TO SERVE
Steamed green beans
Top with freshly grated parmesan
Serves: 4
Cooks in: 2hrs Prep 20 min
Difficulty: Easy
Method
Preheat oven to 160c.
Heat 1 1/2 tablespoon of olive oil in a heavy based pan, and brown beef evenly in 2-3 batches.  Remove and place in casserole dish.
Reduce heat to medium-low and add remining oil.  Saute onion and garlic.  Slowly add the flour and stir for a further minute.
Add red wine and simmer until reduced by half.  Add tomatoes, bay leaves and oregano.  Stir until combined and add to the casserole.
Place casserole in oven and cook for 2 hours or until the meat is tender.  In the last 30 minutes of cooking, add mushrooms, parsley and beans.  Season with salt and pepper to taste.
Tips
Other meat cuts you can substitute in this receipe are braising steak, blade or brisket