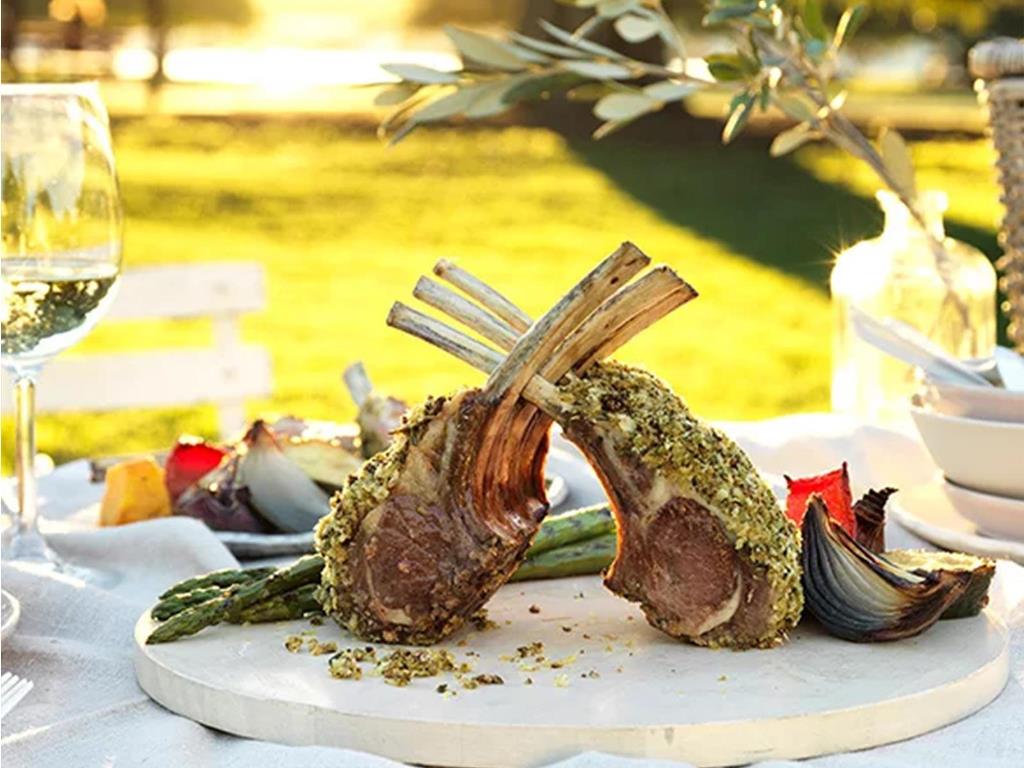 Herb Crusted Lamb Cutlets
Great idea for the that dinner party.
Ingredients
3 Rack Of Lamb (4)
1/4 cup fresh wholemeal breadcrumbs
1 tbsp fresh rosemary leaves, finely chopped
1 tbsp fresh flat-leaf parsley, finely chopped
2 tsp fresh thyme leaves, finely chopped
3 garlic cloves, crushed
3 tsp pesto
1 tbsp Dijon Mustard
Serves: 4
Cooks in: 30 mins Prep 15 min
Difficulty: Easy
Method
Preheat the oven to 220c. Place lamb in a roasting dish and brown all sides and then bush on Dijon Mustard onto each rack.
Combine the breadcrumbs, herbs, garlic and pesto in a bowl, mix well. Press the breadcrumb mixture evenly over the lamb racks.
Roast lamb uncovered for 10 minutes. Reduce oven temperature to 160c and cook for a further 15-20 minutes (medium rare) or cook until lamb is cooked as desired.
Remove lamb. Cover loosley and rest for 5 minutes before cutting the racks.
SERVING SUGGESTION
Serve lamb with roasted vegetables including red onion wedges, zucchini and sweet potato.