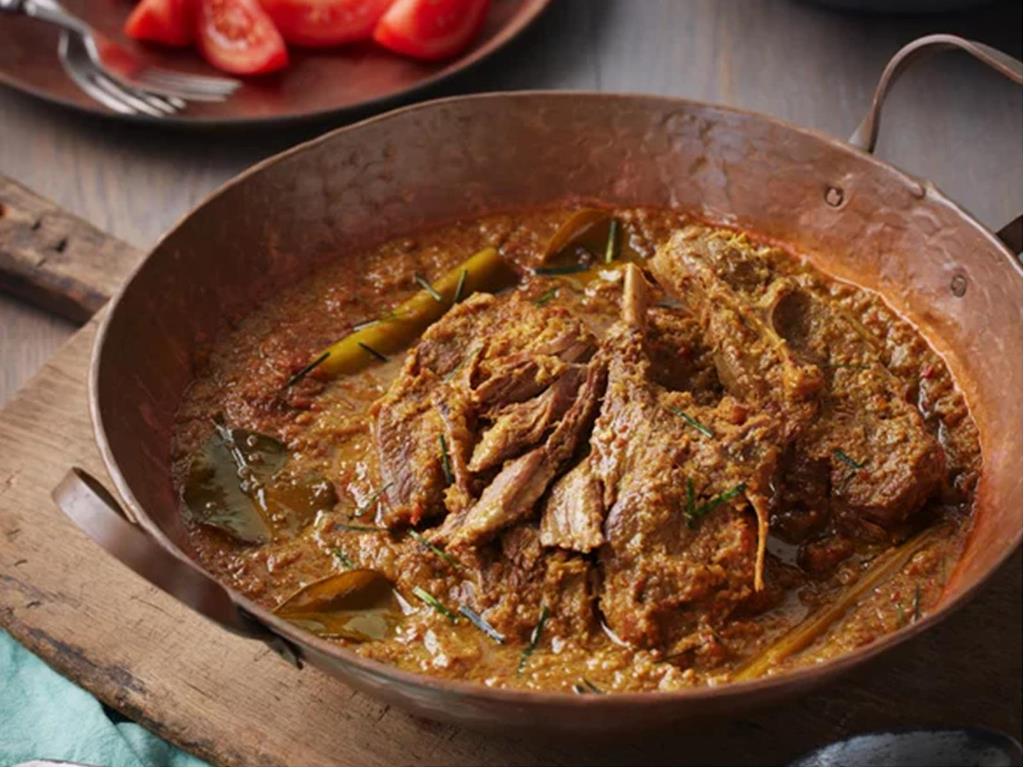 Lamb Chop Rendang
Substitution for the BBQ chops, diced lamb shoulder or lamb shanks would be ideal. Cooking time will just depend on the cut of meat used.
Ingredients
1000g Lamb Bbq Chops
2 tbsp olive oil
2 stalks lemongrass
3 kaffir lime leaves, whole plus 2 more leaves finely shredded
400ml coconut cream
1 cup dessicated coconut
REMPAH FOR RENDANG
2 medium brown onions, roughly chopped
2 large red chillies, roughly chopped
4 garlic cloves, roughly chopped
3cm fresh ginger, peeled and roughly chopped
1 tsp tumeric powder
3 tbsp salt
Serves: 4
Cooks in: 90 mins Prep time 30 min
Difficulty: Easy
Method
For the rendang, blend the rempah ingredients together to form a smooth past in a food processor.  Fry the rempah in the oil for about 10 minutes and fragrant.  Add the BBQ Chops, lemongrass and whole lime leaves and fry for a few minutes to coat the chops thoroughly in the paste.  Add the coconut cream, sugar and a cup of water and bring to a simmer.  Simmer covered for about 1 hour.
Meanwhile, fry the coconut in a separate frypan until golden brown.
Add the coconut to the chops, stir well and cook over medium heat for another 15 minutes until the rendang has become thick and oily.  Scatter with the shredded lime leaves.
Serving suggestion
Steamed rice and slices of fresh cucumber.