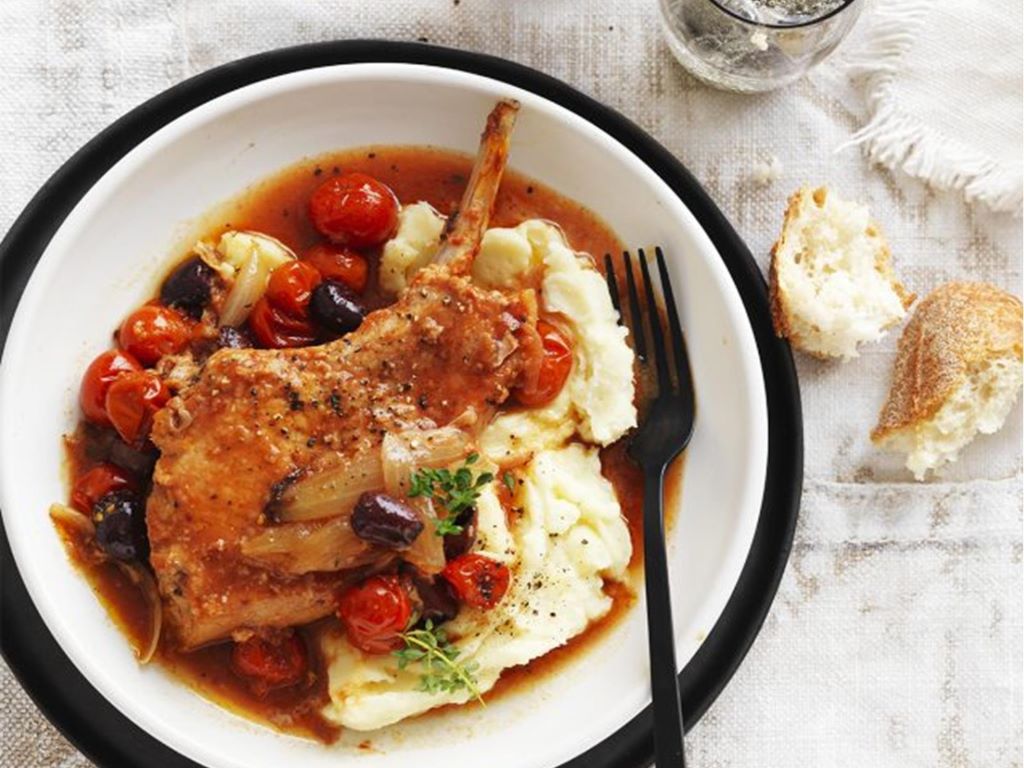 Slow Cooker Italian Style Pork Cutlets
Tasty and hearty meal. Easy to prepare. Serve with creamy potato mash and garnish with fresh thyme
Ingredients
1000g Pork Cutlets
2 tbs olive oil
1/4 cup plain flour
1 tbs butter
1 brown onion, cut into wedges
400gms can whole tomatoes
1 cup chicken stock
6 sprigs fresh thyme and extra for garnish
3/4 cup kalamata olives
Serves: 4
Cooks in: 2 hours 10 min Prep time: 15 mins
Difficulty: Easy
Method
Place flour onto a plate and season with salt and pepper.  Lightly dust the pork with flour, shaking off any excess.
Heat oil and butter in a large frypan over medium heat.  Add pork and cook, turning once, for 5 minutes until evenly browned.
Transfer pork to a slow cooker
Add onion to the pan and cook over medium heat for 3-4 minutes or until softened and transluscent.
Add tomatoes, stock, thyme and olives to the pan.  Cover and bring to the boil.
Pour tomato mixture over the pork in the slow cooker.  Stir to combine and cook on high for 2 hours or until very tender.