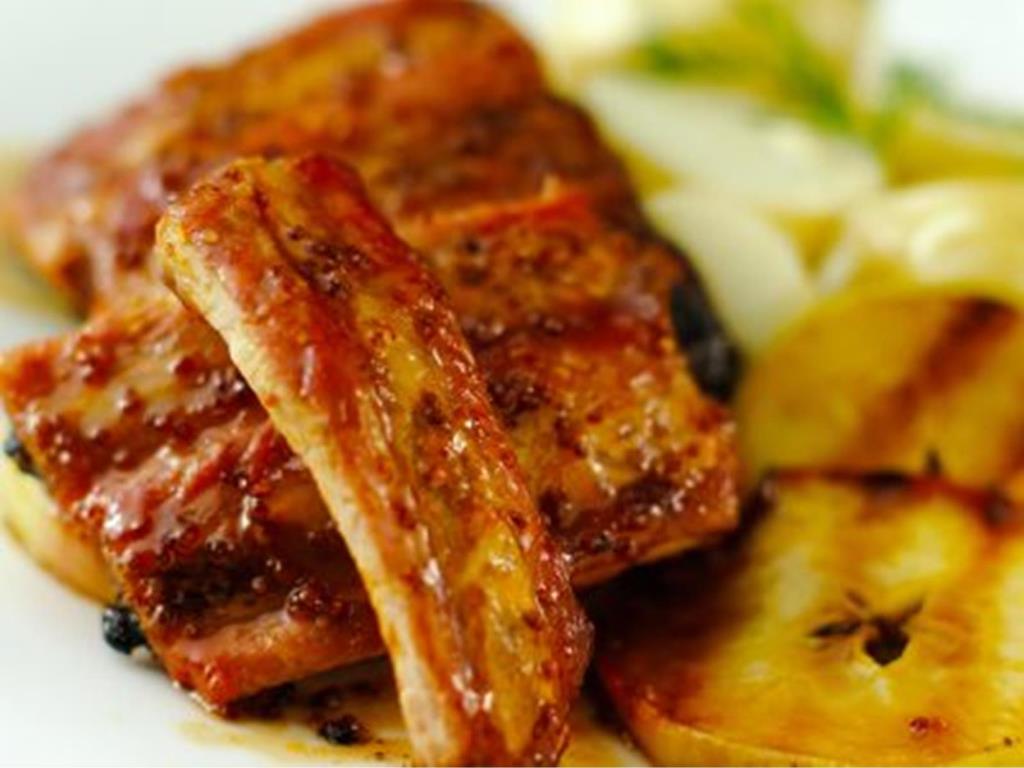 Honey BBQ Pork Ribs
These ribs are also delicious made with sweet chilli sauce in place of BBQ sauce.
Ingredients
1300g Pork Spare Rib
1 cup honey
1 cup smokey BBQ sauce
3 tbsp seeded mustard
½ cup pineapple juice
Serves: 4
Cooks in: 20 mins Prep time: 10 mins
Difficulty: Easy
Method
Combine the honey, BBQ sauce, seeded mustard and pineapple juice in a small saucepan and heat over a low heat and simmer stirring 5 minutes.
Pour marinade into a large bowl and cool.
Add the ribs to the marinade and marinate ribs for up to 24 hours.
BBQ ribs on the pre-heated BBQ basting and turning frequently for 20 minutes until ribs are cooked and golden brown. (If cooking in the oven transfer ribs and marinade to a baking dish and roast in the pre-heated oven at 200°C for 20 minutes basting occasionally until ribs are golden and cooked).
Serve hot over warm potato mash with grilled sliced pineapple.